JOM
2021/22
Brand Identity
Brand Strategy
JOM is a recently opened restaurant in Hong Kong that pays homage to Singaporean cuisine's nostalgic foods and flavours. The name JOM comes from the Malay phrase "come, let's go," which holds a special meaning for the founder, symbolising the cherished memories of eating with his father at local hawker stands during childhood. The menu at JOM boasts a wide range of offerings, including small plates, meat, seafood, vegetables, noodles, and desserts, all of which are contemporary interpretations of classic dishes. The restaurant's photography is by Sixteen Photo.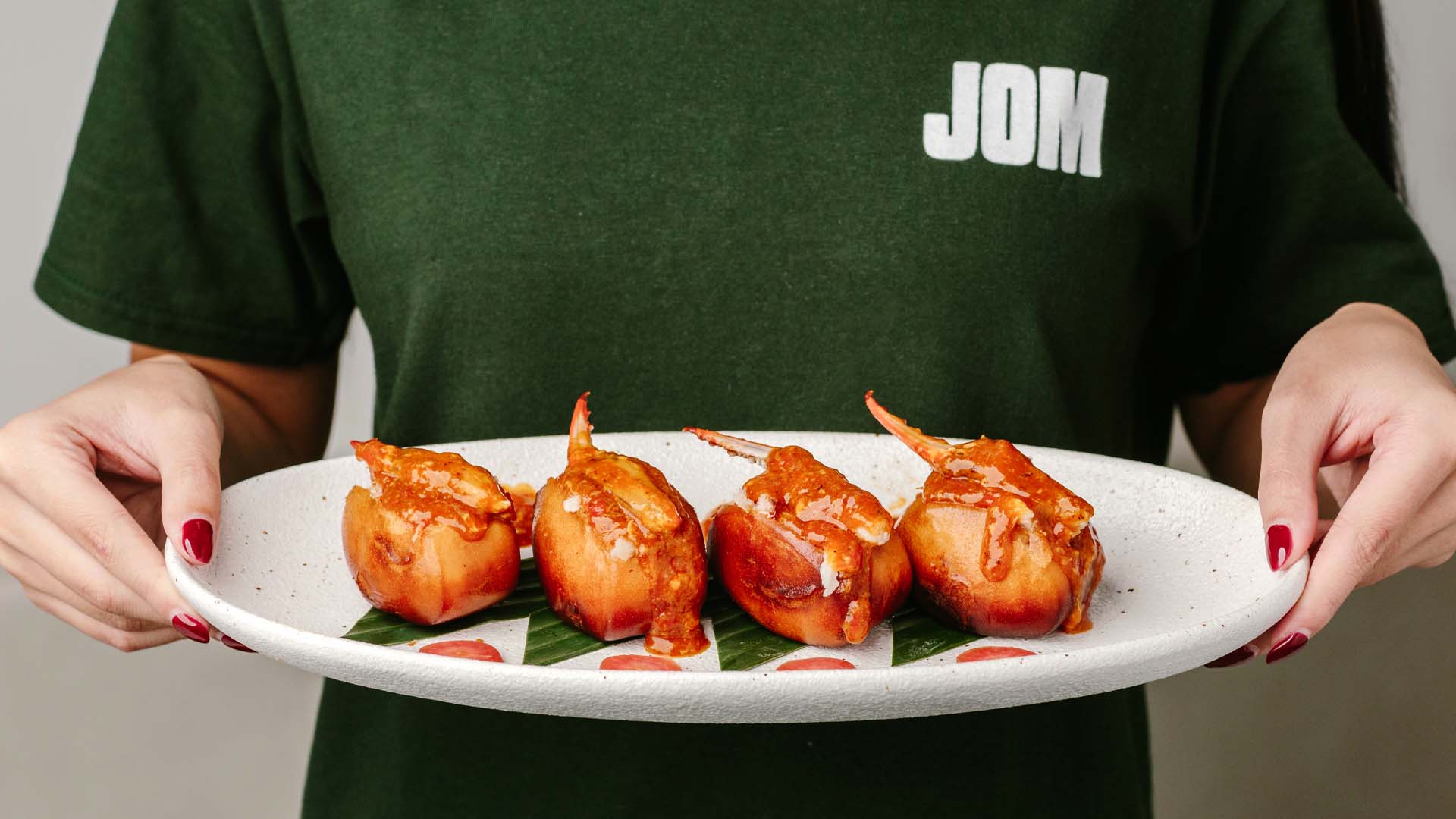 Brand Identity


I developed JOM's brand identity around three key components - impactful typography, concise messaging, and a versatile colour palette - all inspired by JOM's roots in hawker centres. The headline typography is bold and striking, with curved edges that lend a touch of softness to the letterforms. The copy is direct and to the point, echoing the hawker centre approach of grabbing attention quickly. JOM's colour palette consists of both primary and secondary sets. The primary palette features a sophisticated range of muted colours, giving the brand a premium aesthetic. In contrast, the secondary palette showcases a selection of vibrant colours that match the vivid food served at JOM. While this palette is predominantly used on social media and outdoor advertising, it can also be used to add a pop of colour to complement the primary palette when needed.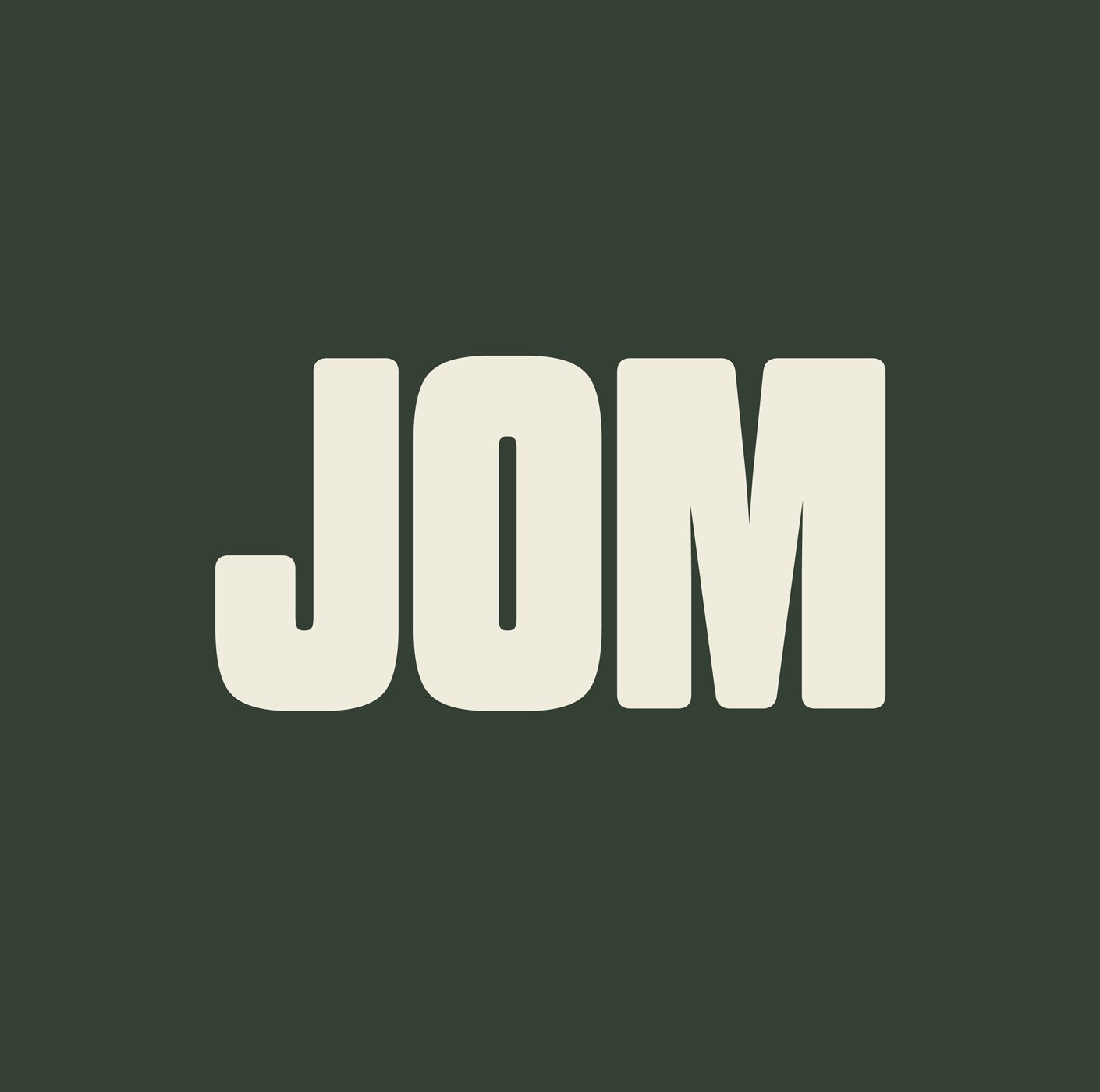 Interiors


The restaurant's minimalist interiors are deliberately designed to highlight the vibrancy of the food on offer. The combination of off-white seating, white stone marble tables, and dark wood accents create a clean, modern atmosphere that is elevated by hints of the primary brand green. This carefully crafted ambience offers diners a luxurious dining experience.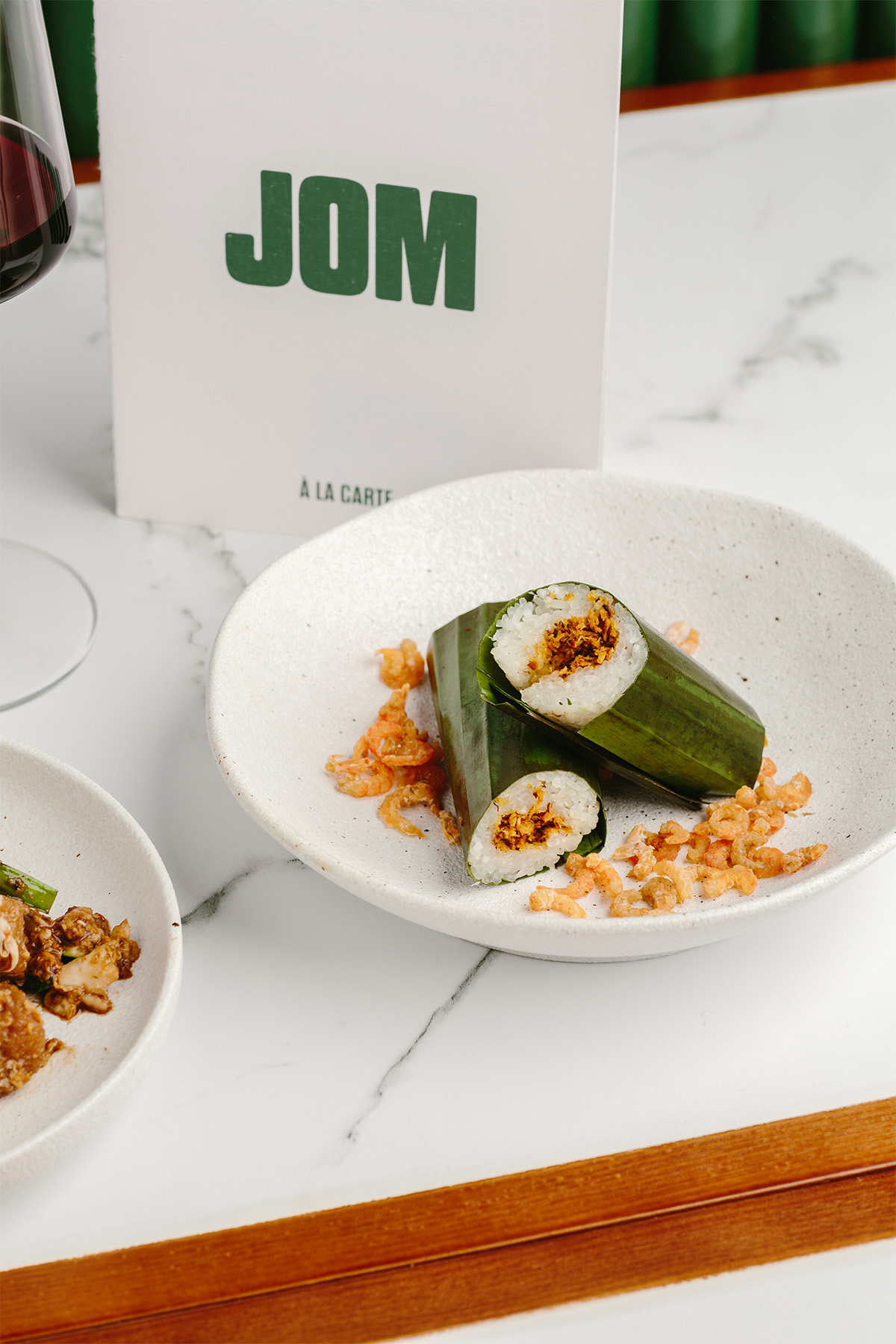 Response


JOM has enjoyed an incredible response since its opening, with numerous reviews and write-ups praising its cuisine. The restaurant has been featured in Vogue, Time Out, and Tatler Asia. JOM's homemade sambal has proven to be particularly popular, often selling out due to high demand.